Semantically Adversarial Scene Generation with Explicit Knowledge Guidance for Autonomous Driving
Wenhao Ding · Haohong Lin · Bo Li · Ding Zhao
Generating adversarial scenes that potentially fail autonomous driving systems provides an effective way to improve their robustness. Extending purely data-driven generative models, recent specialized models satisfy additional controllable requirements such as embedding a traffic sign in a driving scene by manipulating patterns implicitly at the neuron level. In this paper, we introduce a method to incorporate domain knowledge explicitly in the generation process to achieve Semantically Adversarial Generation (SAG). To be consistent with the composition of driving scenes, we first categorize the knowledge into two types, the property of objects and the relationship among objects. We then propose a tree-structured variational auto-encoder (T-VAE) to learn hierarchical scene representation. By imposing semantic rules on the properties of nodes and edges into the tree structure, explicit knowledge integration enables controllable generation. To demonstrate the advantage of structural representation, we construct a synthetic example to illustrate the controllability and explainability of our method in a succinct setting. We further extend to realistic environments for autonomous vehicles, showing that our method efficiently identifies adversarial driving scenes against different state-of-the-art 3D point cloud segmentation models and satisfies the traffic rules specified as explicit knowledge.
Author Information
Wenhao Ding (Carnegie Mellon University)
Haohong Lin (Carnegie Mellon University)
Bo Li (UIUC)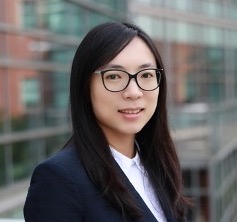 Dr. Bo Li is an assistant professor in the Department of Computer Science at the University of Illinois at Urbana–Champaign. She is the recipient of the IJCAI Computers and Thought Award, Alfred P. Sloan Research Fellowship, AI's 10 to Watch, NSF CAREER Award, MIT Technology Review TR-35 Award, Dean's Award for Excellence in Research, C.W. Gear Outstanding Junior Faculty Award, Intel Rising Star award, Symantec Research Labs Fellowship, Rising Star Award, Research Awards from Tech companies such as Amazon, Facebook, Intel, IBM, and eBay, and best paper awards at several top machine learning and security conferences. Her research focuses on both theoretical and practical aspects of trustworthy machine learning, which is at the intersection of machine learning, security, privacy, and game theory. She has designed several scalable frameworks for trustworthy machine learning and privacy-preserving data publishing. Her work has been featured by major publications and media outlets such as Nature, Wired, Fortune, and New York Times.
Ding Zhao (Carnegie Mellon University)
More from the Same Authors