Poster
Interpolation for Robust Learning: Data Augmentation on Wasserstein Geodesics
Jiacheng Zhu · Jielin Qiu · Aritra Guha · Zhuolin Yang · XuanLong Nguyen · Bo Li · Ding Zhao
Wed Jul 26 02:00 PM -- 03:30 PM (PDT) @ Exhibit Hall 1 #405
We propose to study and promote the robustness of a model as per its performance on a continuous geodesic interpolation of subpopulations, e.g., a class of samples in a classification problem. Specifically, (1) we augment the data by finding the worst-case Wasserstein barycenter on the geodesic connecting subpopulation distributions. (2) we regularize the model for smoother performance on the continuous geodesic path connecting subpopulation distributions. (3) Additionally, we provide a theoretical guarantee of robustness improvement and investigate how the geodesic location and the sample size contribute, respectively. Experimental validations of the proposed strategy on four datasets including CIFAR-100 and ImageNet, establish the efficacy of our method, e.g., our method improves the baselines' certifiable robustness on CIFAR10 upto 7.7%, with 16.8% on empirical robustness on CIFAR-100. Our work provides a new perspective of model robustness through the lens of Wasserstein geodesic-based interpolation with a practical off-the-shelf strategy that can be combined with existing robust training methods.
Author Information
Jiacheng Zhu (Carnegie Mellon University)
Jielin Qiu (Carnegie Mellon University)
Aritra Guha (U Michigan)
Zhuolin Yang (University of Illinois at Urbana-Champaign)
XuanLong Nguyen (University of Michigan)
Bo Li (UIUC)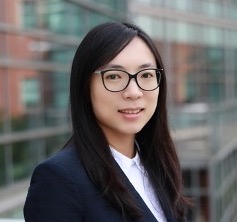 Dr. Bo Li is an assistant professor in the Department of Computer Science at the University of Illinois at Urbana–Champaign. She is the recipient of the IJCAI Computers and Thought Award, Alfred P. Sloan Research Fellowship, AI's 10 to Watch, NSF CAREER Award, MIT Technology Review TR-35 Award, Dean's Award for Excellence in Research, C.W. Gear Outstanding Junior Faculty Award, Intel Rising Star award, Symantec Research Labs Fellowship, Rising Star Award, Research Awards from Tech companies such as Amazon, Facebook, Intel, IBM, and eBay, and best paper awards at several top machine learning and security conferences. Her research focuses on both theoretical and practical aspects of trustworthy machine learning, which is at the intersection of machine learning, security, privacy, and game theory. She has designed several scalable frameworks for trustworthy machine learning and privacy-preserving data publishing. Her work has been featured by major publications and media outlets such as Nature, Wired, Fortune, and New York Times.
Ding Zhao (Carnegie Mellon University)
More from the Same Authors