Poster
UMD: Unsupervised Model Detection for X2X Backdoor Attacks
Zhen Xiang · Zidi Xiong · Bo Li
Thu Jul 27 01:30 PM -- 03:00 PM (PDT) @ Exhibit Hall 1 #237
Backdoor (Trojan) attack is a common threat to deep neural networks, where samples from one or more source classes embedded with a backdoor trigger will be misclassified to adversarial target classes. Existing methods for detecting whether a classifier is backdoor attacked are mostly designed for attacks with a single adversarial target (e.g., all-to-one attack). To the best of our knowledge, without supervision, no existing methods can effectively address the more general X2X attack with an arbitrary number of source classes, each paired with an arbitrary target class. In this paper, we propose UMD, the first Unsupervised Model Detection method that effectively detects X2X backdoor attacks via a joint inference of the adversarial (source, target) class pairs. In particular, we first define a novel transferability statistic to measure and select a subset of putative backdoor class pairs based on a proposed clustering approach. Then, these selected class pairs are jointly assessed based on an aggregation of their reverse-engineered trigger size for detection inference, using a robust and unsupervised anomaly detector we proposed. We conduct comprehensive evaluations on CIFAR-10, GTSRB, and Imagenette dataset, and show that our unsupervised UMD outperforms SOTA detectors (even with supervision) by 17%, 4%, and 8%, respectively, in terms of the detection accuracy against diverse X2X attacks. We also show the strong detection performance of UMD against several strong adaptive attacks.
Author Information
Zhen Xiang (University of Illinois at Urbana - Champaign)
Zidi Xiong (University of Illinois Urbana-Champaign)
Bo Li (UIUC)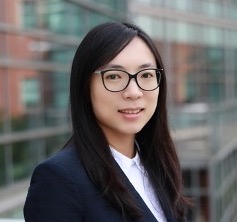 Dr. Bo Li is an assistant professor in the Department of Computer Science at the University of Illinois at Urbana–Champaign. She is the recipient of the IJCAI Computers and Thought Award, Alfred P. Sloan Research Fellowship, AI's 10 to Watch, NSF CAREER Award, MIT Technology Review TR-35 Award, Dean's Award for Excellence in Research, C.W. Gear Outstanding Junior Faculty Award, Intel Rising Star award, Symantec Research Labs Fellowship, Rising Star Award, Research Awards from Tech companies such as Amazon, Facebook, Intel, IBM, and eBay, and best paper awards at several top machine learning and security conferences. Her research focuses on both theoretical and practical aspects of trustworthy machine learning, which is at the intersection of machine learning, security, privacy, and game theory. She has designed several scalable frameworks for trustworthy machine learning and privacy-preserving data publishing. Her work has been featured by major publications and media outlets such as Nature, Wired, Fortune, and New York Times.
More from the Same Authors