Poster
Propensity Matters: Measuring and Enhancing Balancing for Recommendation
Haoxuan Li · Yanghao Xiao · Chunyuan Zheng · Peng Wu · Peng Cui
Wed Jul 26 05:00 PM -- 06:30 PM (PDT) @ Exhibit Hall 1 #804
Propensity-based weighting methods have been widely studied and demonstrated competitive performance in debiased recommendations. Nevertheless, there are still many questions to be addressed. How to estimate the propensity more conducive to debiasing performance? Which metric is more reasonable to measure the quality of the learned propensities? Is it better to make the cross-entropy loss as small as possible when learning propensities? In this paper, we first discuss the potential problems of the previously widely adopted metrics for learned propensities, and propose balanced-mean-squared-error (BMSE) metric for debiased recommendations. Based on BMSE, we propose IPS-V2 and DR-V2 as the estimators of unbiased loss, and theoretically show that IPS-V2 and DR-V2 have greater propensity balancing and smaller variance without sacrificing additional bias. We further propose a co-training method for learning balanced representation and unbiased prediction. Extensive experiments are conducted on three real-world datasets including a large industrial dataset, and the results show that our approach boosts the balancing property and results in enhanced debiasing performance.
Author Information
Haoxuan Li (Peking University)
Yanghao Xiao (University of Chinese Academy of Sciences)
Chunyuan Zheng (University of California, San Diego)
Peng Wu
Peng Cui (Tsinghua University)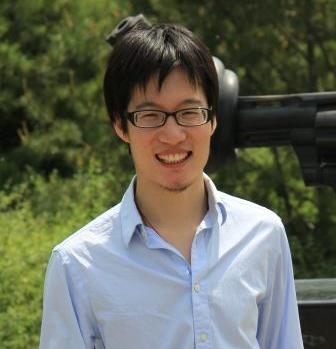 Peng Cui is an Associate Professor in Tsinghua University. He got his PhD degree from Tsinghua University in 2010. His research interests include causal inference and stable learning, network representation learning, and human behavioral modeling. He has published more than 100 papers in prestigious conferences and journals in data mining and multimedia. His recent research won the IEEE Multimedia Best Department Paper Award, SIGKDD 2016 Best Paper Finalist, ICDM 2015 Best Student Paper Award, SIGKDD 2014 Best Paper Finalist, IEEE ICME 2014 Best Paper Award, ACM MM12 Grand Challenge Multimodal Award, and MMM13 Best Paper Award. He is the Associate Editors of IEEE TKDE, IEEE TBD, ACM TIST, and ACM TOMM etc. He has served as program co-chair and area chair of several major machine learning and artificial intelligence conferences, such as IJCAI, AAAI, ACM CIKM, ACM Multimedia etc.
More from the Same Authors