Spotlight
Adversarially Robust Models may not Transfer Better: Sufficient Conditions for Domain Transferability from the View of Regularization
Xiaojun Xu · Yibo Zhang · Evelyn Ma · Hyun Ho Son · Sanmi Koyejo · Bo Li
Wed Jul 20 11:40 AM -- 11:45 AM (PDT) @ Room 309
Machine learning (ML) robustness and domain generalization are fundamentally correlated: they essentially concern data distribution shifts under adversarial and natural settings, respectively. On one hand, recent studies show that more robust (adversarially trained) models are more generalizable. On the other hand, there is a lack of theoretical understanding of their fundamental connections. In this paper, we explore the relationship between regularization and domain transferability considering different factors such as norm regularization and data augmentations (DA). We propose a general theoretical framework proving that factors involving the model function class regularization are sufficient conditions for relative domain transferability. Our analysis implies that ``robustness" is neither necessary nor sufficient for transferability; rather, regularization is a more fundamental perspective for understanding domain transferability. We then discuss popular DA protocols (including adversarial training) and show when they can be viewed as the function class regularization under certain conditions and therefore improve generalization. We conduct extensive experiments to verify our theoretical findings and show several counterexamples where robustness and generalization are negatively correlated on different datasets.
Author Information
Xiaojun Xu (University of Illinois at Urbana-Champaign)
Yibo Zhang (University of Illinois at Urbana-Champaign)
Evelyn Ma (UIUC)
Hyun Ho Son (University of Illinois Urbana-Champaign)
Sanmi Koyejo (Google / Illinois)
Sanmi (Oluwasanmi) Koyejo is an Assistant Professor in the Department of Computer Science at Stanford University. Koyejo was previously an Associate Professor in the Department of Computer Science at the University of Illinois at Urbana-Champaign. Koyejo's research interests are in developing the principles and practice of trustworthy machine learning, focusing on applications to neuroscience and healthcare. Koyejo completed a Ph.D. in Electrical Engineering at the University of Texas at Austin, advised by Joydeep Ghosh, and postdoctoral research at Stanford University with Russell A. Poldrack and Pradeep Ravikumar. Koyejo has been the recipient of several awards, including a best paper award from the conference on uncertainty in artificial intelligence, a Skip Ellis Early Career Award, a Sloan Fellowship, a Terman faculty fellowship, an NSF CAREER award, a Kavli Fellowship, an IJCAI early career spotlight, and a trainee award from the Organization for Human Brain Mapping. Koyejo spends time at Google as a part of the Brain team, serves on the Neural Information Processing Systems Foundation Board, the Association for Health Learning and Inference Board, and as president of the Black in AI organization.
Bo Li (UIUC)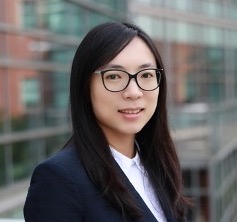 Dr. Bo Li is an assistant professor in the Department of Computer Science at the University of Illinois at Urbana–Champaign. She is the recipient of the IJCAI Computers and Thought Award, Alfred P. Sloan Research Fellowship, AI's 10 to Watch, NSF CAREER Award, MIT Technology Review TR-35 Award, Dean's Award for Excellence in Research, C.W. Gear Outstanding Junior Faculty Award, Intel Rising Star award, Symantec Research Labs Fellowship, Rising Star Award, Research Awards from Tech companies such as Amazon, Facebook, Intel, IBM, and eBay, and best paper awards at several top machine learning and security conferences. Her research focuses on both theoretical and practical aspects of trustworthy machine learning, which is at the intersection of machine learning, security, privacy, and game theory. She has designed several scalable frameworks for trustworthy machine learning and privacy-preserving data publishing. Her work has been featured by major publications and media outlets such as Nature, Wired, Fortune, and New York Times.
Related Events
(a corresponding poster, oral, or spotlight)
More from the Same Authors