Spotlight
Understanding Robust Generalization in Learning Regular Languages
Soham Dan · Osbert Bastani · Dan Roth
Wed Jul 20 11:20 AM -- 11:25 AM (PDT) @ Room 310
A key feature of human intelligence is the ability to generalize beyond the training distribution, for instance, parsing longer sentences than seen in the past. Currently, deep neural networks struggle to generalize robustly to such shifts in the data distribution. We study robust generalization in the context of using recurrent neural networks (RNNs) to learn regular languages. We hypothesize that standard end-to-end modeling strategies cannot generalize well to systematic distribution shifts and propose a compositional strategy to address this. We compare an end-to-end strategy that maps strings to labels with a compositional strategy that predicts the structure of the deterministic finite state automaton (DFA) that accepts the regular language. We theoretically prove that the compositional strategy generalizes significantly better than the end-to-end strategy. In our experiments, we implement the compositional strategy via an auxiliary task where the goal is to predict the intermediate states visited by the DFA when parsing a string. Our empirical results support our hypothesis, showing that auxiliary tasks can enable robust generalization. Interestingly, the end-to-end RNN generalizes significantly better than the theoretical lower bound, suggesting that it is able to achieve atleast some degree of robust generalization.
Author Information
Soham Dan (University of Pennsylvania)
Osbert Bastani (University of Pennsylvania)
Dan Roth (University of Pennsylvania and AWS AI Labs)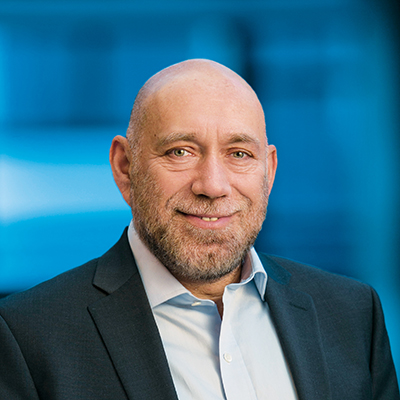 Dan Roth is the Eduardo D. Glandt Distinguished Professor at the Department of Computer and Information Science, University of Pennsylvania, lead of NLP Science at AWS AI Labs., and a Fellow of the AAAS, the ACM, AAAI, and the ACL. In 2017 Roth was awarded the John McCarthy Award, the highest award the AI community gives to mid-career AI researchers. Roth was recognized "for major conceptual and theoretical advances in the modeling of natural language understanding, machine learning, and reasoning." Roth has published broadly in machine learning, natural language processing, knowledge representation and reasoning, and learning theory, and has developed advanced machine learning based tools for natural language applications that are being used widely. Roth was the Editor-in-Chief of the Journal of Artificial Intelligence Research (JAIR) and a program chair of AAAI, ACL, and CoNLL. Roth has been involved in several startups; most recently he was a co-founder and chief scientist of NexLP, a startup that leverages the latest advances in Natural Language Processing (NLP), Cognitive Analytics, and Machine Learning in the legal and compliance domains. NexLP was acquired by Reveal in 2020. Prof. Roth received his B.A Summa cum laude in Mathematics from the Technion, Israel, and his Ph.D. in Computer Science from Harvard University in 1995.
Related Events
(a corresponding poster, oral, or spotlight)
More from the Same Authors